unparalleled customer experience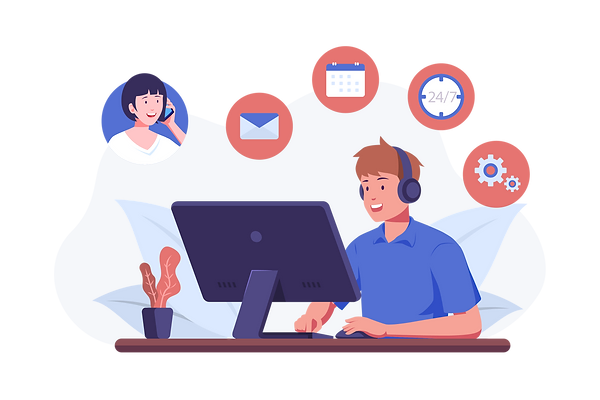 VoyagerAid, the best travel CRM in the market with next-gen capabilities, can help you win more customers with personalized offers, packages, and exceptional customer service.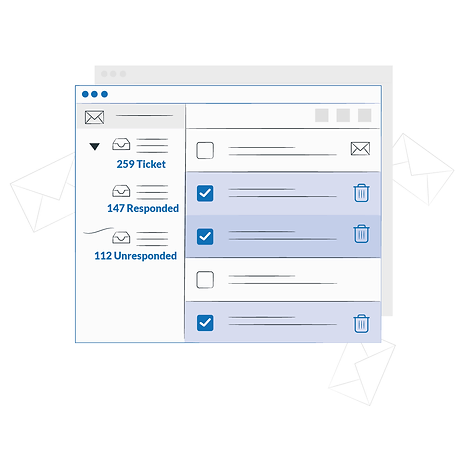 "VoyagerAid has been the best performing travel CRM I've used. As a travel agent, I used the multiple functionalities of the tool to great success; in one year, I have saved 30% more money thanks to automated customer service."
-VoyagerAid user of 1 year
Want to know why countless travel agents think VoyagerAid is the best travel CRM?
Why your travel agency needs the best travel CRM possible?
of travellers will switch if the travel company doesn't offer personalized communication.
of travelers expect seamless service in their channel of choice.
of travellers believe customer support agents need to be equipped to resolve their issues.
Compelling features of the world's best travel CRM
Here's what makes VoyagerAid the hands-down favorite of travel businesses of all sizes around the world.
Multichannel integration for streamlined communication
With multichannel integration, VoyagerAid can bring all the customer interactions into a single platform and ensure:

Communication across all the channels is streamlined

Customers receive personalized travel packages, info, and support in the medium of choice

Faster query or issue resolution leading to happier customers

Superior customer experience when compared to your competition
Intelligent ticket management system for reduced customer response time
The intelligent ticketing system makes VoyagerAid a top contender for the best travel CRM in the industry. With it, travel companies can:

Ensure tickets are assigned in a matter of seconds to the right team or agent

Ensure that the most important tickets are dealt with as a priority

Reduce confusion among agents and boost productivity

Improves coordination among the customer support team
Agent collision detection for ensuring hyper productivity
sing VoyagerAid, travel agencies can ensure that two agents don't work on the same ticket simultaneously, meaning:

The agency can avoid the embarrassment of having two agents mistakenly address one ticket

There is a vast improvement in customer experience and time taken for issue resolution

A lot of time is saved when it comes to handling customer queries

The agency can utilize its agents' time in a better way
Canned responses for effortless customer self-service
Prewritten messages that are sent automatically (canned messages) when a customer begins interacting with your agency is an excellent way to:

Let the customer know that you are aware of the issue and will resolve it soon

Save the agents' a lot of the time typically used to compose welcome messages/emails

Allow the customer to help themselves if all they need is a simple answer/ resolution

Save a ton of resources that can be directed towards complicated support requests or inquiries
Knowledge base for quicker, more relevant updates to customers
With the best travel CRM, VoyagerAid, at your disposal, you can create and maintain a knowledge base filled with the most relevant travel information, which will:

Inform customers of the latest happenings of the travel sector that will impact them

Let customers access vital information on their own without tying up your support staff

Drastically bring down the number of support calls, emails, and texts

Enable your team to focus on the most demanding customers
Custom reports and analytics for improving your customer support process
VoyagerAid provides you with an in-depth view of how well your agents are performing with simple to understand reports that can:

Inform you on who the top performers are via a live interactive dashboard and custom reports

Ensure that the company can keep close tabs on how customers perceive their service

Streamline decision-making when it comes to critical aspects of your company
Make you aware of where your agents can improve
Retain 2X more customers with the best travel CRM in existence
Benefits of leveraging the best travel CRM
Here's what makes VoyagerAid the hands-down favorite of travel businesses of all sizes around the world.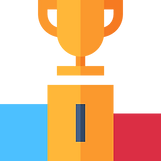 Stay ahead of the competition
With a market-leading CRM, such as VoyagerAid, you have access to features and customizations that your competition won't have. You can use the comprehensive customer data to know precisely what your target audience loves and come up with offers tailored for them.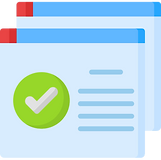 Once you have VoyagerAid, you no longer have to worry about human errors like agent collision (when two agents mistakenly handle the same ticket). The CRM is intelligent enough to avoid these instances and make sure the tickets are assigned as per priority to the best person/ department for the job.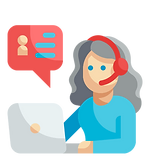 Provide proactive customer support
VoyagerAid streamlines your communication with customers, no matter what the channel is. You can instantly respond to customer queries, offer requests, and other tickets from a single platform, providing customers instant, personalized resolutions. Also, you can enable self-service with canned responses and the knowledge base.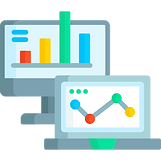 Provide proactive customer support
Thanks to the best travel CRM in the market, every request can be seen through to its completion satisfactorily. Further, you can accurately track how well your agents/ departments are doing and where they can improve. Notably, you can get actionable insights on help desk performance in a manner that is easy to understand.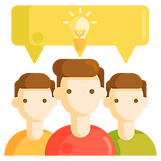 Cut down on manpower cost
Given how VoyagerAid can be used to automate most of your customer interactions so that you can spend time on challenging requests, you wouldn't need as much manpower as you would typically need for resolving customer issues. Since the existing staff will be super productive due to intelligent ticketing, your manpower costs will drastically decrease.
What problems does VoyagerAid solve?
Travel agencies undoubtedly require the best travel CRM in the market, and there should be no compromise on the matter due to the essential functions the CRM performs. They are:

Helping the agency engage in meaningful conversations with the customers

Retaining customers with stellar service and issue resolution

Providing personalized tour packages

Giving reasonable discounts and offers
How the best travel CRM on the market lets you save time, make more sales, and constantly be in the customer's good books

Make optimal decisions with accurate data
Customer needs are constantly shifting, so having a reliable source of tracking travel trends, customer demand, etc., can help make the best possible decisions. Moreover, you can keep track of how your agents are performing to improve customer experience.

Keep customers happy with quicker and hassle-free resolutions
When customers reach you, VoyagerAid can be used to respond instantaneously with relevant ad personalized answers. As a bonus, you can also enable customers to serve themselves efficiently with a knowledge base and automated responses to straightforward questions.

Automates routine activities
With a CRM that automates mundane tasks, such as following up with potential customers, answering simple questions, and monitoring agents, you can save a ton of time and resources that you can devote to giving your customers a personalized experience.

To turn people into repeat customers, you need a reliable way to keep them engaged when they are not travelling. Using VoyagerAid, you can engage customers using emails and follow up proactively to not miss out on potential travel requests.