Airline Disruption Management
Empower your customers with seamless support during airline cancellation or delays using Voyager Aid, the AI-powered airline disruption management solution.
Experience the reliable, scalable, and intelligent software that will completely transform your customer service game. ​ Your customers will feel satisfied with the service, and you do not have to spend nearly as many resources as you would have to in the case of manual airline disruption management.
Airline Disruption Management Software Par Excellence for Airlines' Stress-reducing communication with customers
Provide your customers with a hassle-free rescheduling, rebooking, or cancellation experience by leveraging the power of our advanced AI airline disruption management chat-bots and self-service portal. When it comes to dealing with airline disruptions, Voyager Aid brings you enhanced agent productivity, self-service, and customer satisfaction.
When there is any disruption in the airline schedule, the passengers will receive real-time notifications via personalized email and text. From there, they have the option of rebooking, rescheduling, or availing a refund to the payment method of choice.
Essential Features of Voyager Aid for Airline Disruption Management
Do not lose out on customers, revenue, and operation efficiency because of delays in notifying customers of airline disruption. Keep your customers informed of flight cancellations and delays and cater to all their airline disruption-based needs with these amazing features:
AI-powered chatbot for effortless Airline Disruption Management
Our airline disruption management solution is equipped with powerful AI that instantly caters to your customers' needs based on the query.
Notably, your customers can have their complaints, feedback, and queries attended to using an agent or a robot no matter what channels they are using to reach you.
Due to the software's ability to send messages that are tailored to the mood of the customer and the exact grievance, your team is assured to be hyper-productive.
With the intelligent system that can automatically send messages and create tickets, you will never miss an email or message from your customer. Save substantial amounts of money on manpower and soft costs resulting from the lack of trust that will come because of bad customer service.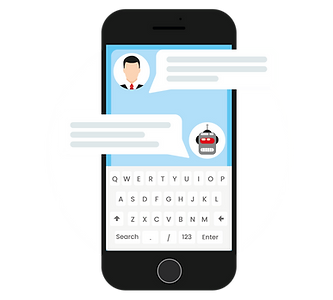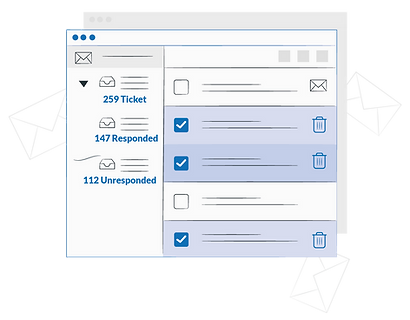 Easy to use integrated booking engine
Due to the solution's integration with the reservation system, your customers have the luxury of rebooking or getting a refund on their tickets on the same platform.
It does not matter where the request came from; whether it is email, Chat, phone calls, websites, or social media accounts, Voyager Aid can bring it all under one platform.
Unparalleled user management and smart ticketing system
Seamless user management allows you to create and manage different users with distinct privileges based on your need.
Given how efficiently our software sorts the complaints based on the type, you can also provide exceptional support to your customers with a small team, saving you a lot of money.
Owing to the smart ticketing system, you can further avoid the embarrassment of having two different agents answering the same ticket—the system detects and warns you if two agents are occupied with the same request.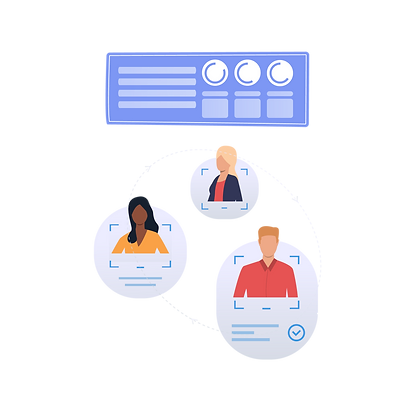 Comprehensive knowledge base
With Voyager Aid, you can store, manage, and disseminate vital information within seconds to your customer, clarifying their pressing queries.
Make your agents' life easy and serve customers with quick and automated responses. Using the knowledge base that includes how-to guides, use cases, travel advisory, etc., you can instantly give your customers what they are looking for when it comes to commonly asked questions.
You can further personalize these canned responses with the customers' names and ticket status.
Undoubtedly, this will drastically bring down the number of customer complaint calls and emails. As your company grows, you can expand on your knowledge base to provide customers with the best possible resolutions.
Advanced reporting features to gauge customer satisfaction and support team performance
To bolster your airline disruption management efforts, Voyager Aid provides you with customizable reports and a live interactive dashboard of your agents' performance, and details of how satisfied the customer was with the interaction. Cost-effectively, you can also track the status of customer requests at any stage.
Moreover, you can accurately track the SLAs set by various customers and even put your customer support data to good use for creating the optimal experience for your customer.
Benefits of streamlined airline disruption management for airlines and customers
Both the crew and the passengers are more satisfied. ​​​​
​​​Seamless scalability based on the requirement is another highlight.​​​​
​​​Further, airlines have the option of providing the support that their customers require, i.e. it is flexible.​​
With the right disruption management solution, airlines can leverage real-time flight data and crew schedule data to map out the effects of the disruption.​​​​
​​​There are also huge cost savings that occur as a result of effective airline disruption management according to IATA Research.
​Also, the airline can make better decisions that are crew and passenger-friendly.
Voyager Aid, the expertly made customer support CRM system, is engineered to provide airlines and travel agencies with an edge when it comes to customer service. For supporting your company's growth, Voyager Aid will enable you to support customers at various touchpoints in a seamless manner.
Effortlessly, you can leverage Voyager Aid to deal with cumbersome customer complaints no matter where they arise from. Voyager Aid's virtual assistant can further help your customers get instant and round-the-clock service from agents or robots.
Why choose Voyager Aid airline disruption management system?
Pick Voyager Aid for the ability it will give you to engage with customers across a variety of platforms, making sure that your resolutions are quicker and that the support staff is hyper-productive. The following built-in features of Voyager Aid will elevate your customer service capabilities and ensure your customers feel safe and in control:
Comprehensive and customized reports in real-time
Instant responses to customer queries via the intelligent AI-based chatbot
Canned responses that can be personalized
Provisions to avoid agent collision
Frequently asked questions